Wedding Dresses by Estilo Moda | Elegant and Vintage
Shop for Wedding dresses and Bridesmaid dresses
in a quality boutique environment
We offer the ability to have specific design alterations made to your dream wedding dress to utterly suit.
Dreams to Reality
Estilo Moda is a designer of wedding dresses and other occasional dresses known for elegant and vintage styles.
We are a Fashion Design House in the UK that has built a reputation providing amazing customisable bridal wear and occasional wear to suit all body shapes. Estilo Moda Bridal provides a service that gives, every bride that visits us, the flexibility to combine various styles of wedding dresses and bridesmaid dresses in order to help bring your imagination to reality. If you are looking for that perfect dream dress that meets all your criteria (design alteration, superb fit, high quality fabric, lovely experience, affordable prices etc.), please contact us today and Make an Appointment.
Our service is personal, professional and warm thereby creating a special wedding dress shopping experience that all our brides rave about. Thanks to the wonderful patronage of our fabulous customers, we remain the acclaimed first choice for brides in Milton Keynes and surrounding areas. If you are a bride looking for a bit of design flexibility to find that beautiful and elegant wedding dress as well as gorgeous bridesmaids dresses, then this service is for you. We help our brides solve the problem of finding a number of dresses that each have features you love and wish to combine them all into that one perfect dress. Our experienced staff will help take away the stress of shopping around for that dream wedding dress.
We also have a wide selection of colours for bridesmaid dresses that can be easily and conveniently matched to the groom and groomsmens' ties/cravats, pocket squares and waistcoats. In addition, we can create dresses for mother of the bride and groom to achieve a glamorous look for a heart-warming day.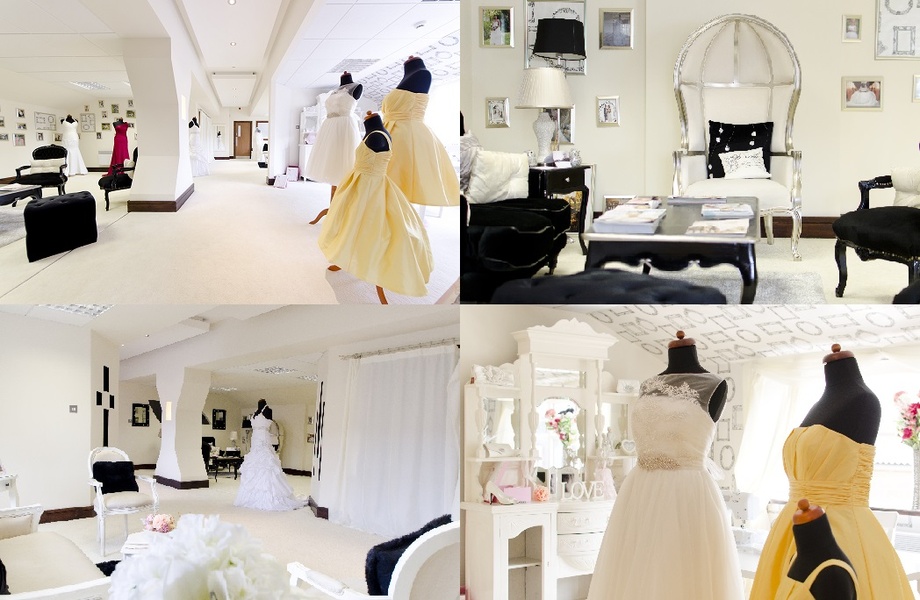 Make an Appointment
today to meet with us at our studio for the bridal pampering experience you deserve.
Prices of our accessible luxury wedding dresses start from £1200 and prices of our more savvy wedding dresses start from £400.  Our prices for a fully customised bespoke dress will depend entirely on your choices of fabric and design requirements.