Brides have said to us time and again that they feel like it's such a minefield trying to find their perfect dream wedding dress. In fact, some of them have said they had to ditch perfect and resolve to go for the best they could find. Others had to settle for a wedding dress after searching for so long and then had to buy another wedding dress when they just could not be happy with what they had chosen.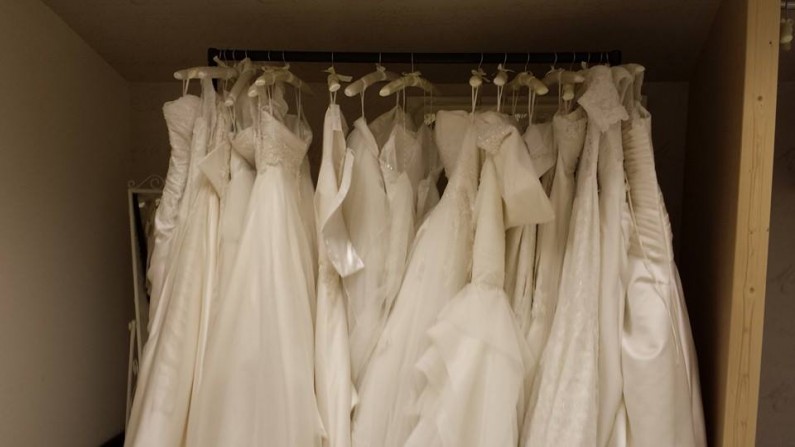 We believe that finding the perfect wedding dress already created and waiting for you in a bridal shop may simply be impossible.  Most women know the dress designs they love because they have lived with their bodies all their lives and they know what suits them. Others who are more open to what is available out there feel let down because they never knew they would be so fussy and end up not liking any of the wedding dresses they have seen.
These are some of the reasons we have identified why brides are finding it so difficult to pick a wedding dress and be happy with it:
Easy Mistakes That Can Cost You Your Dream Wedding Dress NUMBER 1 
 Believing That Wedding Dresses on Models in Magazines and Bridal Websites Would Be  Perfect for You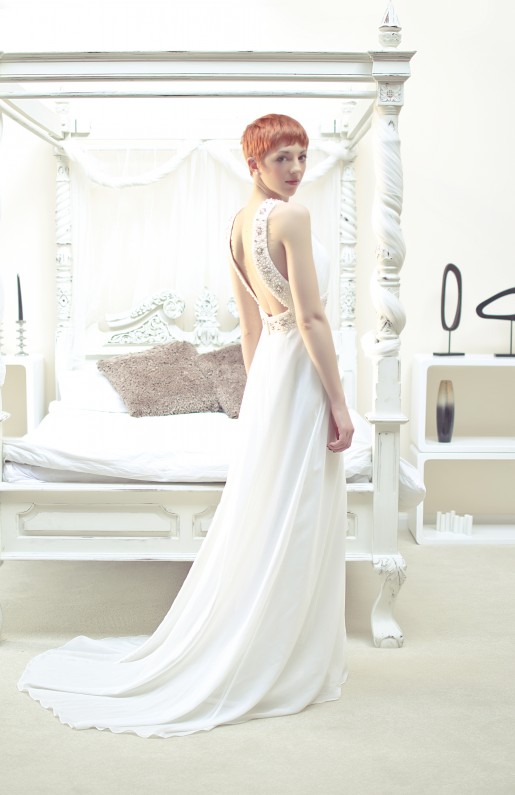 Many brides go through loads of magazines and pictures on the internet before they venture into the bridal shops and more often than not, a bride will see a wedding dress on a model and decide that she wants that look for herself on her day.  The downside to this is that the dresses don't always look on the bride as they would on the model.  We know from experience that models are photo-shopped in many of those pictures we see to within an inch of their lives.  The brides want this photo-shopped perfection that not even the models can take credit for. Therefore, we get a bride who comes into the shop to try on some dresses and is really shocked that some of the wedding dresses she was so sure would suit her actually don't.  This leaves a bride feeling extremely frustrated and not really sure of what her dream dress is any more.  We always say to our brides that when they come in to see us, they should come armed with their pictures and ideas but we would prefer to see them try on some dresses and we can design a wedding dress for them that not only suits them but also incorporates some features of the dresses they love in a clever way and would make them look amazing.
Easy Mistakes That Can Cost You Your Dream Wedding Dress NUMBER 2
 Wanting to Try on a Wedding Dress  Way Over Your Budget Just to Satisfy Your Curiosity
This could be the absolute worst thing that you could ever do to yourself.  We always ask our brides what their comfortable budget is.  We believe that it is better to be honest with the bridal consultant and not state that your budget is much lower or much higher than you can afford.  A good bridal consultant should steer you away from wedding dresses that are way above your budget to save you the heart ache and pain of falling in love with a dress that you simply cannot afford.  We found that this had happened to a few brides who had come in to see us and what we did to help them was to choose elements of the dress that could either be created with less expensive fabrics and trims or we edited the design not to be so intricate so that it could be affordable for them.
Easy Mistakes That Can Cost You Your Dream Wedding Dress NUMBER 3
 Having Too Many Opinions at Your Bridal Consultations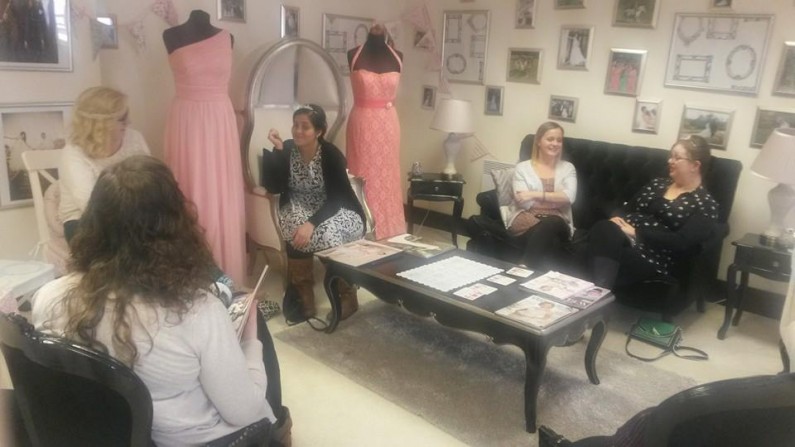 It is really lovely to have your Mum, Sister, Bridesmaids, Mother-In-Law and everyone else who is able to make it at your first few bridal consultations. However, when it comes to time to make the hard and tough decision of which dress out of the hundreds you would like to pick or which wedding dress design you would like to be created for you specially, then it is better that you make this decision with only one or two people who know you best. Many brides have come to us either with too many people or with the wrong people and some of them have ended up changing their minds down the line regarding the style of their wedding dress.
Easy Mistakes That Can Cost You Your Dream Wedding Dress NUMBER 4
 Leaving Your Wedding Dress Shopping Too Late
We advise our brides that planning is key when it comes to putting together  a wedding day that you would look back on with joy.  This goes for choosing your wedding dress also.  It is really important that you start booking bridal appointments as soon as possible to get an idea of what suits you, what's available.  For many bespoke designers, 18 to 24 months before the wedding is the typical time that we would love to start discussing your dress.  This is because the process before the production actually starts on the dress and the actual production as well as the many fittings you may need to fit the dress perfectly to your body may take longer than anticipated.  For us, each dress is created indicidually and uniquely and the entire process has to be repeated from design to drawing technical flats, to choosing fabric, to creating patterns etc for each and every dress and this takes time.
Easy Mistakes That Can Cost You Your Dream Wedding Dress NUMBER 5
 Trying on Too Many Dresses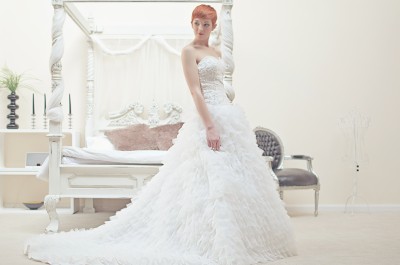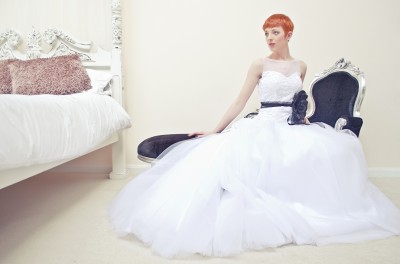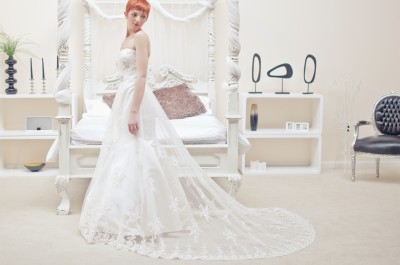 Our recommendation for trying on wedding dresses before you decide on one dress or which dresses you would like to use for inspiration to design your wedding dress is seven to ten.
From our experience, brides who try on much more than ten get really confused and the decision becomes even harder.
When you find yourself in a position where you are unable to choose any one dress because it lacks something to make it perfect for you or you feel that you would like to combine features of different dresses to create one for you, then you may well be a candidate for a bespoke design wedding dress.
---
We hope you find this information useful when you head out to the bridal shops.
Have a fun filled wedding planning
Omo & Sarah xo
---
Estilo Moda Bridal is a Wedding Dress Designer based in Milton Keynes Buckinghamshire that designs and creates dream wedding dresses and other bridal wear for brides all over the United Kingdom and worldwide.
Speak to us about trying on some of the stunning dresses we have in our collections priced at different points to make it easy to match your budget. You may also prefer for us to create a bespoke wedding dress or some bridesmaid's dresses for you based on designs that you may have seen and would like to combine different features of. We work with all the best fabrics that all bridal designers use and we also have over 500 colours in different fabrics for your bridesmaids so you will be spoilt for choice.
To contact us, send an email to info@estilomoda.co.uk or call 01908925152 and let us know your bridal wear requirements.
www.estilomoda.co.uk

Find and Follow Us