Everyone written about in our bridal wear woes blog posts is delighted for us to share their story with you to get a better insight into how we work and how we help solve your bridal wear problems.
---
Once we had a bride who told us from the very first consultation that indeed she intended to be a bridezilla :).  She said she had waited for so long to have her moment as a bride that she wasn't going to let anyone make choices for her that she would look back on with regret.  I said to her 'that's definitely noble but do be gentle'.  We both laughed.
She chose her dress easily enough because again she knew exactly what she wanted but when it came to the issue of the bridesmaid dresses, we had a 'bit of a problem'.  How do you choose 5 bridesmaid dresses for different shapes and sizes and even different everything else?  The bridesmaids were all so different and in every way you can possibly think of; looks, personality, fashion tastes, outlook on life, that the bride did not even know where to start from.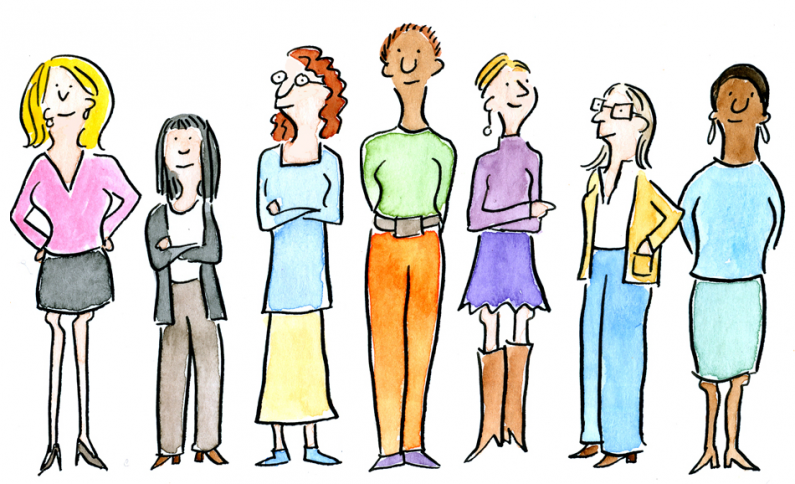 Our bride had told the girls that she wanted them all in the same bridesmaid dress and the same colour and she was not changing her mind for anything or anyone.  She really put her foot down even though I had already advised that we could go with complimentary styles and colours for each girl. In spite of this warning, each girl wanted a different bridesmaid dress in a different colour and please believe me when I say every. single. one. of. them liked something different. It sounds incredible and the bride was starting to get stressed out.
We started with colour and our bride had already decided that she would choose her wedding colours after she had chosen the colour of the bridesmaid dresses.  What a mistake this turned out to be.  The bridesmaids were each asked to pick out a colour and of course, they all went for colours that were so different from one another; plus, each of them did not like the colour that the others chose. Oh My Goodness! This was a fun consultation and I could see that my bride was seeing red.  At this point, the bride decided that she didn't want them to pick the colour any more and she would decide on what colour to go for which she said she would do when we had agreed on the dress.
So we started discussing the design of the dress and each of the girls had explained to us the style of dress that suits her and of course again, they were all very different.  The bride was starting to get quite stressed out again so we had to step in quickly and ask the girls to each pick out 2 dresses that they would like to try on. Practically all the dresses from our 2014 bridesmaid collection were picked out. There were short ones, long ones, strapless ones, one shoulder ones, lace ones chiffon ones; the whole lot!!!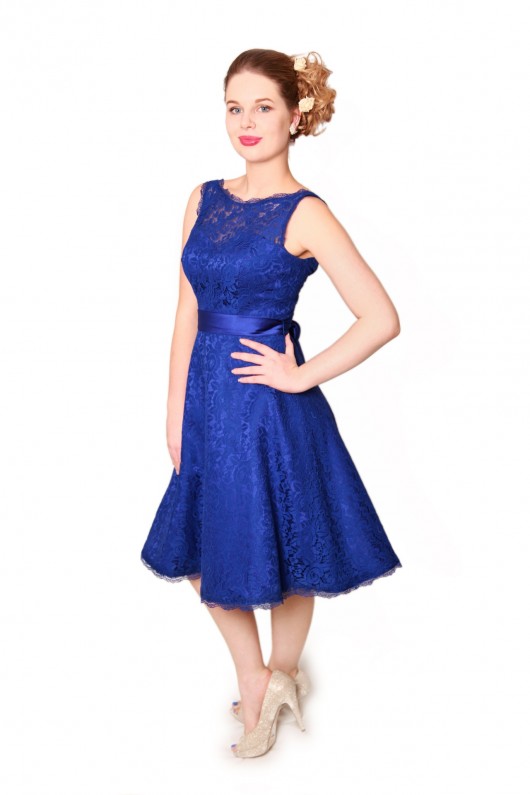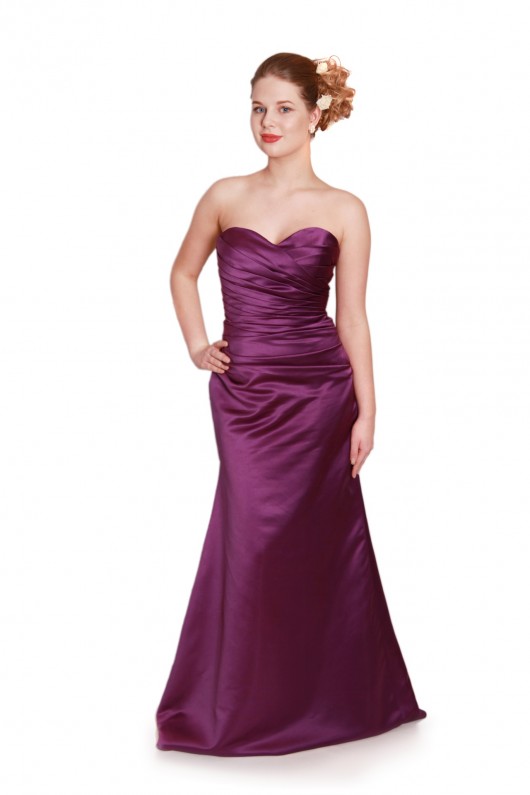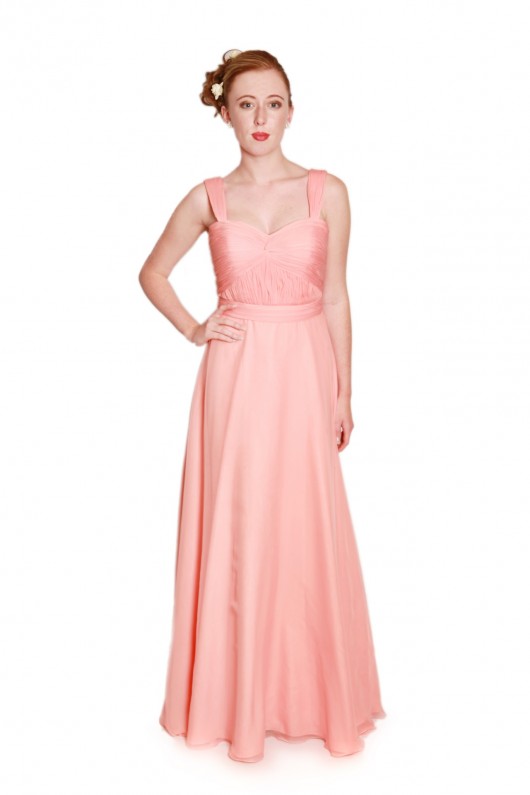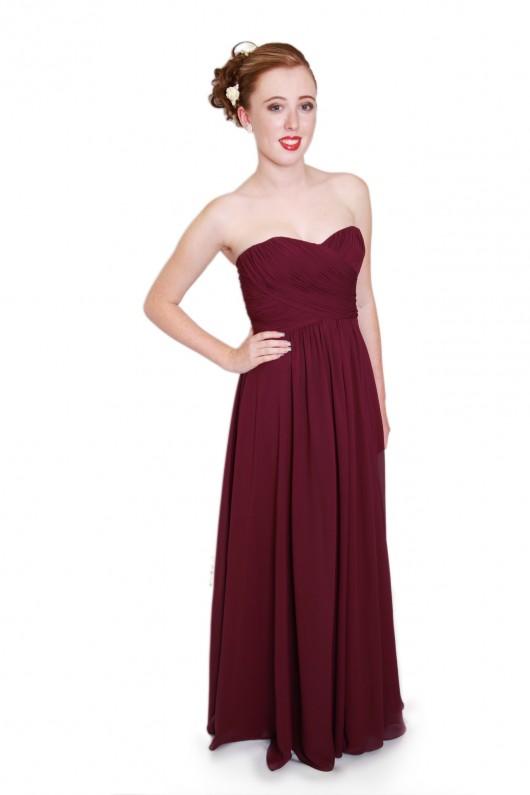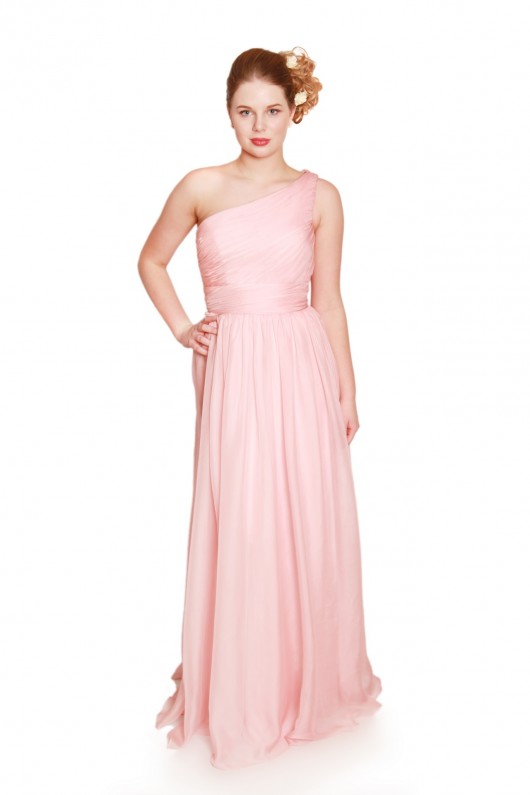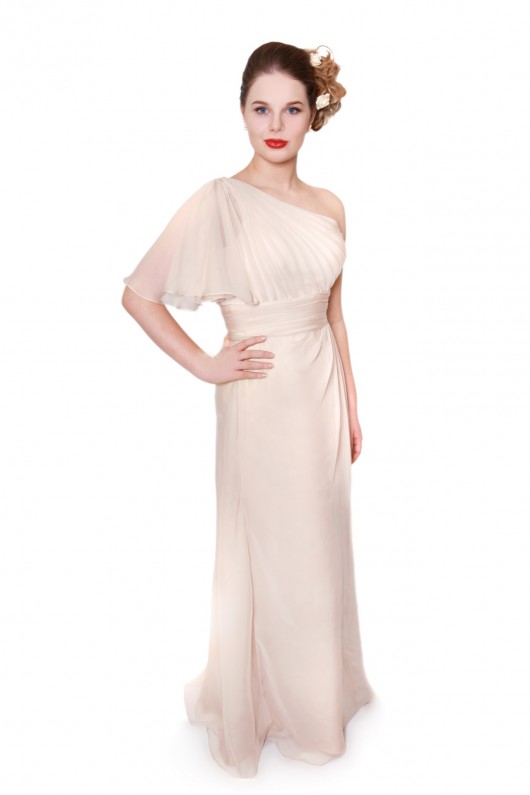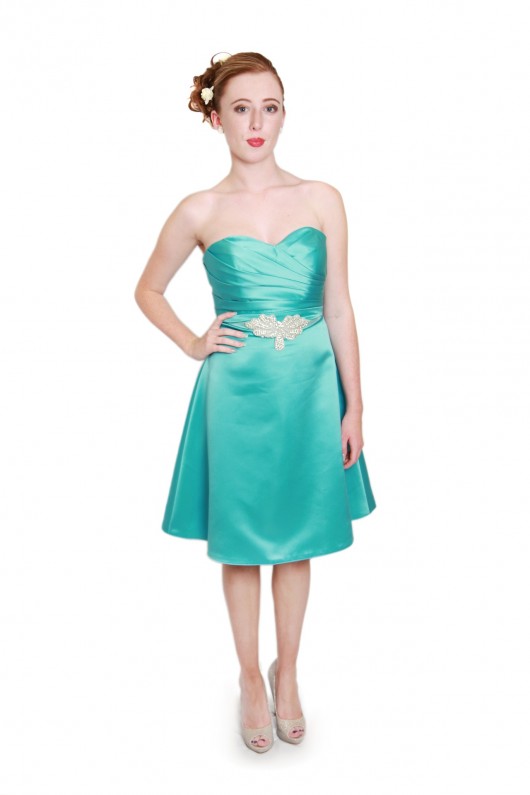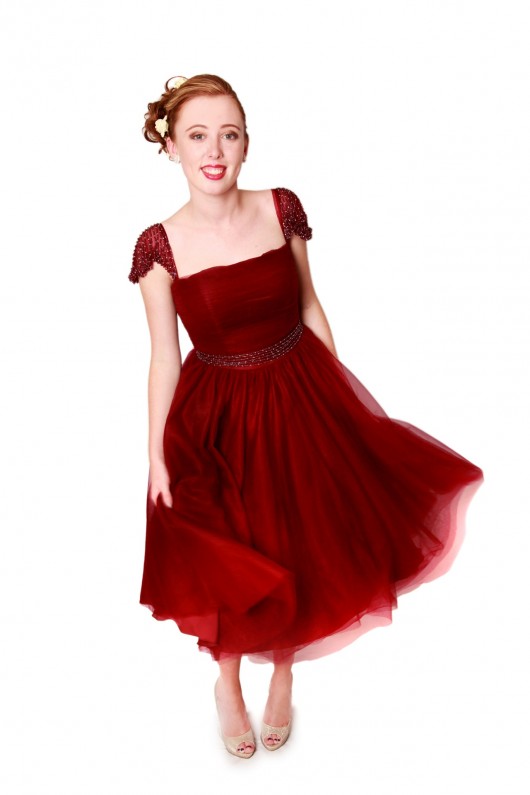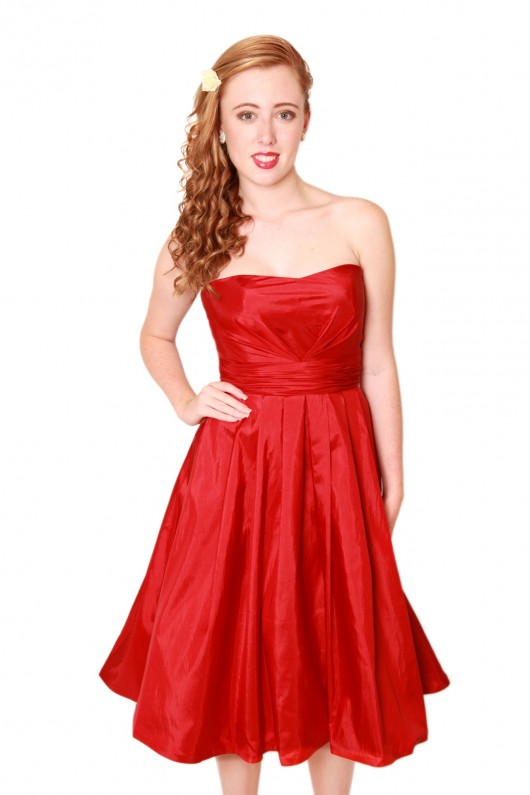 When each girl had tried on her two bridesmaid dresses, we asked everyone what they liked or disliked about each dress.  We took lots of notes and from this, we observed the following trends
Most of the girls did not want a strapless bridesmaid dress
Many of them did not like satin bridesmaid dresses
A few of the girls did not want to show the top of their arms and armpit area. Some even cried 'back-fat'
Some of them had had children and so had lumps and bumps to hide so they were very averse to anything clingy
A few of them hated the colour pink or any other too bright colours that made their skin look pale or sallow
All of them liked lace (I was shocked that there was something they all loved but our bride made it clear that she could not afford a full lace dress)
I got quite excited because I was getting an eureka moment where a dress had started to dance around in my head that just might work for these very different bridesmaids.  I was envisioning a bodice like EMBM11 with the asymmetric ruching across the bust waist and hips but with more of an A-line skirt so as not to hug the hips too tightly but created in a chiffon fabric with a lovely drape quality and soft handle like EMBM12.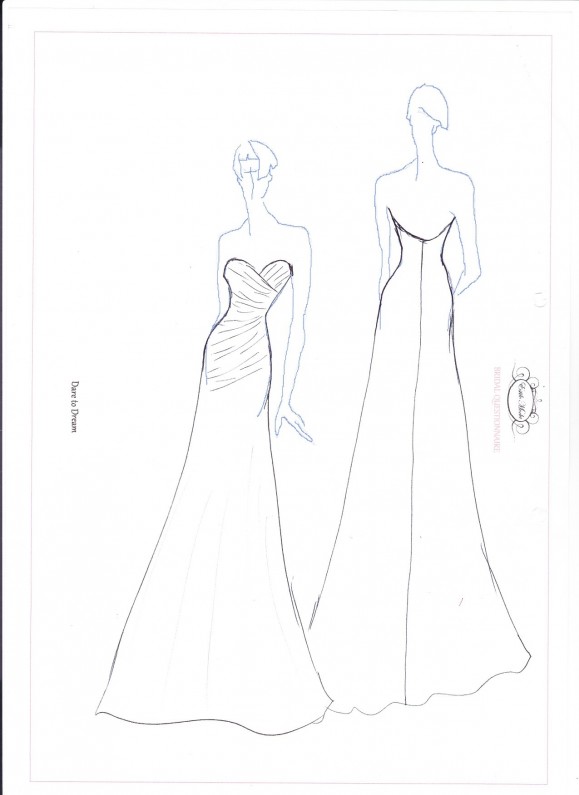 This dress would deal perfectly with all of their concerns except for the covering of arms issue and I was also conscious that the one feature all the girls loved (lace) had not been incorporated into this design.  In spite of the bride's worries, I decided to add a lacy butterfly sleeve to the design and give it a bit of a statement back so there's something to look at if the girls turned around and which wouldn't break the bank.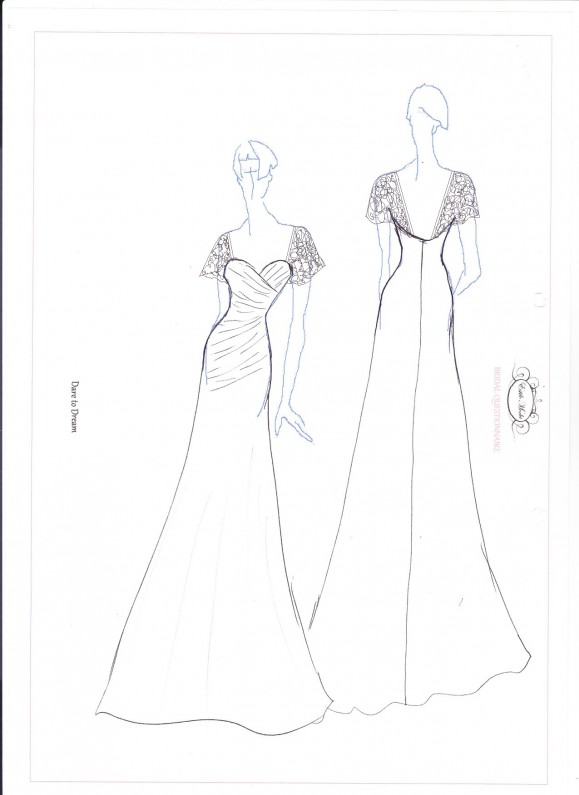 Oh, how they all loved this dress.  The bride was a bit stunned when each girl said she could definitely wear this style of dress as it had addressed all their worries perfectly and of course I sat there beaming; literally like a Cheshire cat. Result!
Hope you have enjoyed this story about  how we can help you find perfect bridesmaid dresses for different shapes and sizes and I look forward to sharing the next one with you my lovelies.
Happy wedding planning and many blessings,
Omo xxx
---
Are you having trouble finding the perfect wedding dress or other types of bridal wear for your big day?  Do come in and have a session with us and the result typically is that you are equipped with the knowledge you need to make that big decision and if you decide you would like for us to create your wedding dress or bridesmaid dresses, then even better! Send us a message to ask your questions.
[gravityform id="1″ title="true" description="false"]