A Lace and Organza wedding dress had always been Rebecca's dream wedding dress but she just did not know how to go about getting it.  She prayed to find someone special to create her dream wedding dress for her.  Rebecca is a Christian and told us that she believed that God will lead her to the perfect person to create her dress.  She entered our Summer 2014 Free Wedding Dress Competition and her number was randomly selected from the raffle box in what we can only describe as an amazing miracle.  God does answer prayers.  The whole story of Rebecca's engagement and relationship with her fiancée was a beautiful one and we were really happy to be involved in the creation of her wedding dress.  Rebecca like many other Brides loved the idea of having a Lace and Organza wedding dress and we set about creating the most beautiful lace and organza creation for her.
Rebecca wanted an A-line skirt and cap sleeve lace and Organza Wedding dress. She wanted to incorporate Lace into her design, so we sketched a design where lace was on the bodice and Cap sleeves. The lace carried from the bodice down to the hips. She had a stunning sweetheart neckline which was emphasised with intricate beading. The Lace cap sleeves had a lovely scalloped edging with the back showcasing this far more. Here's the sketch that we drew for Rebecca when she came in to discuss her design.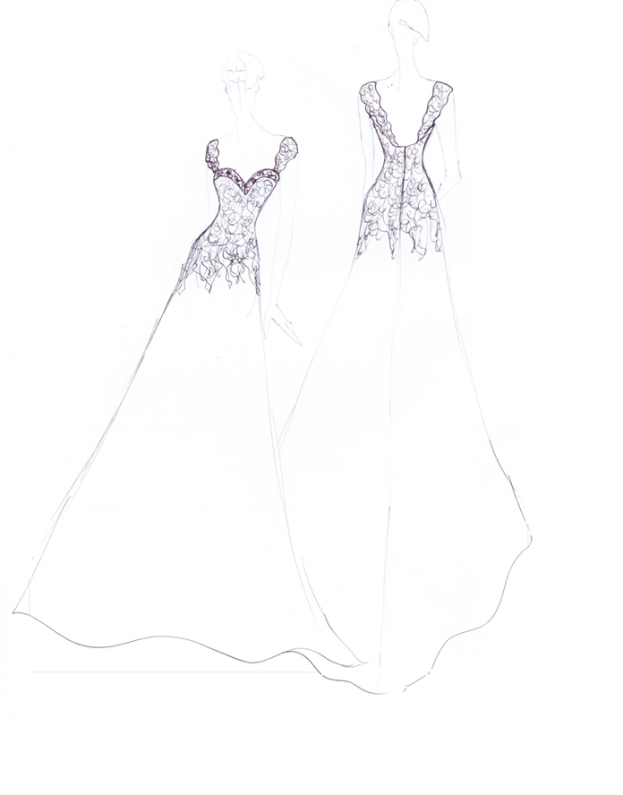 Hear are some pictures of Rebecca in the studio when she came in to fit her lace and organza wedding dress for the first time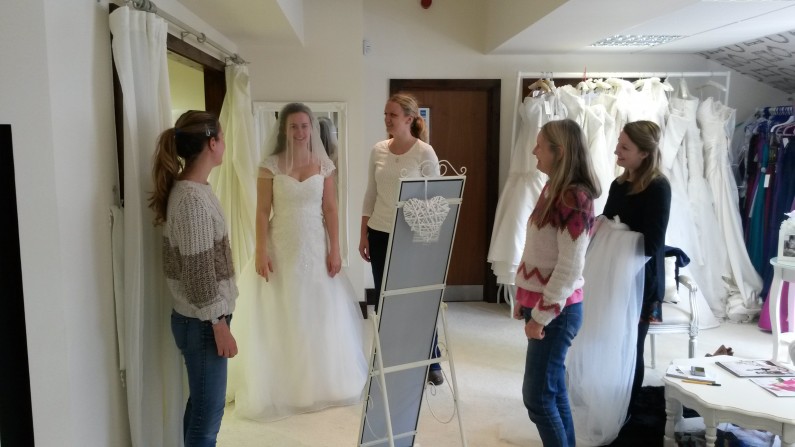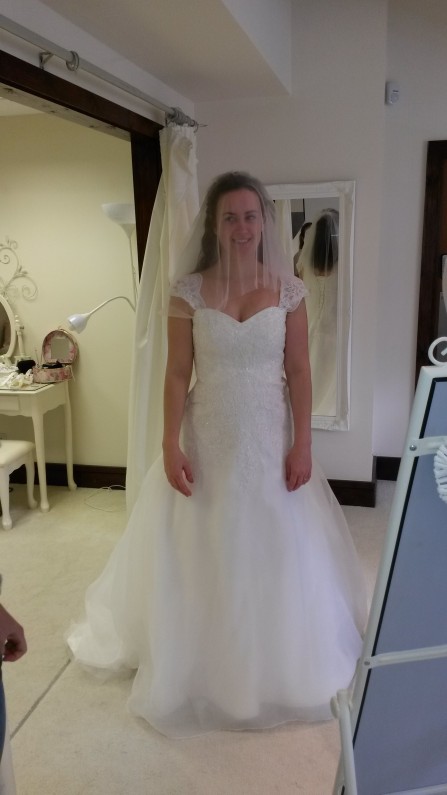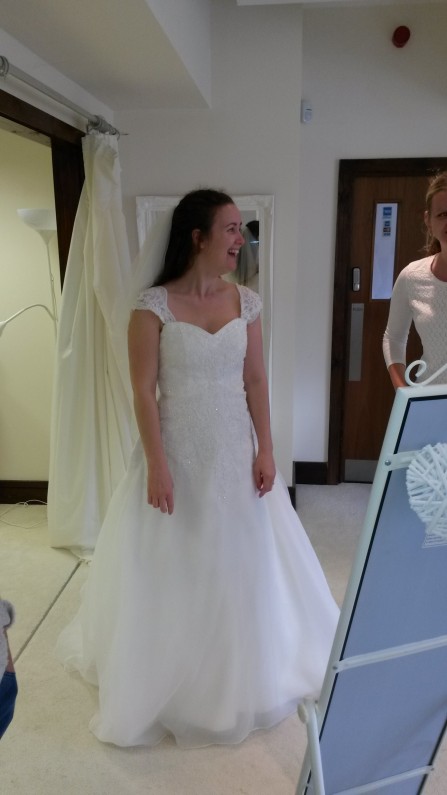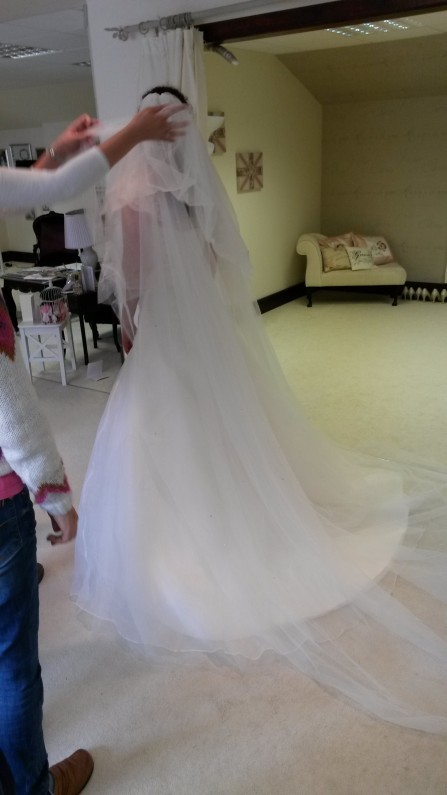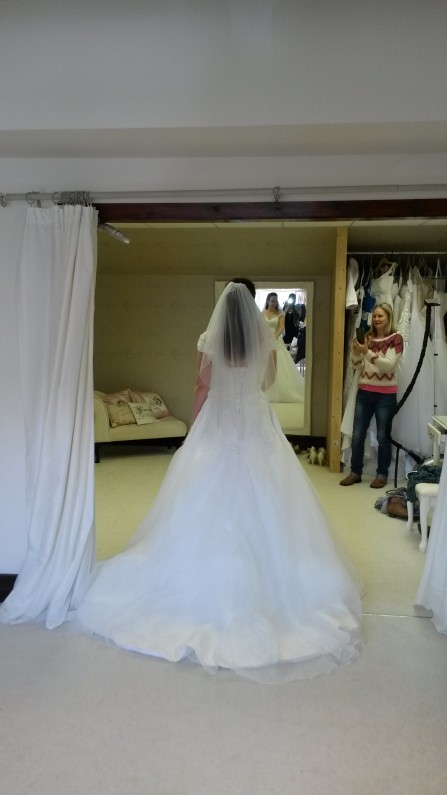 Rebecca was just a lovely Bride and we thoroughly enjoyed working with her, Rebecca made our job a lot easier as she knew exactly what she wanted she just needed Estilo Moda to create her Dream Wedding Dress. These are just a small selection of photos from Rebecca's Wedding day: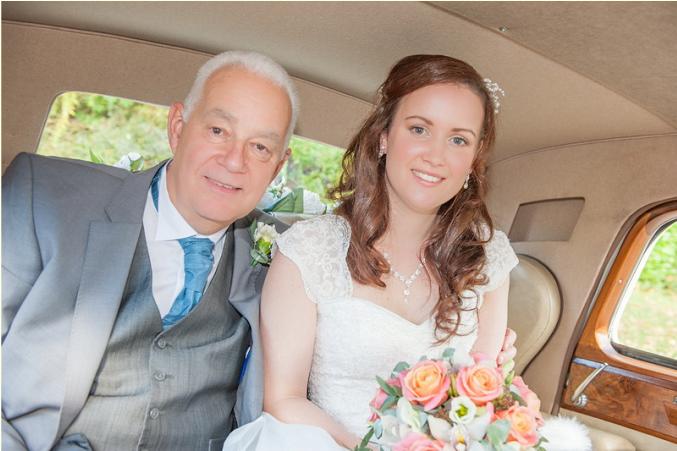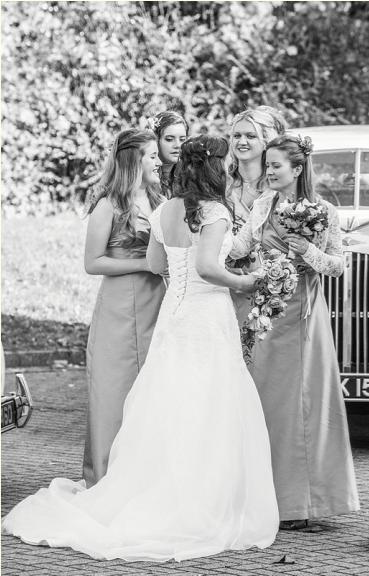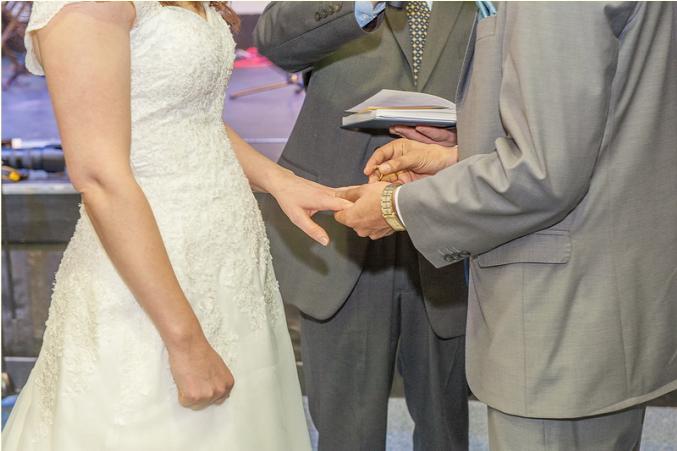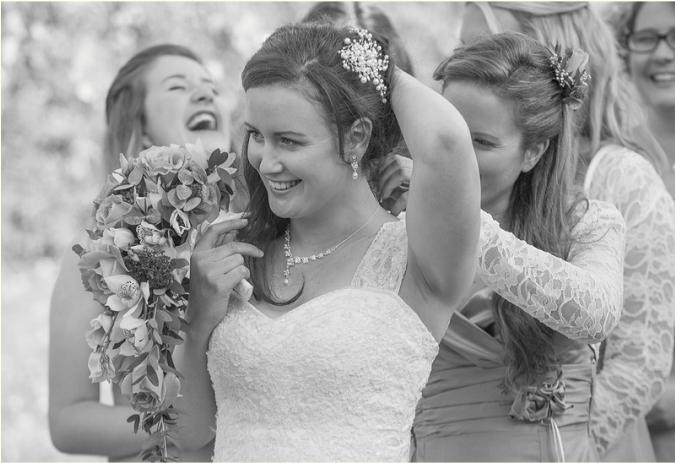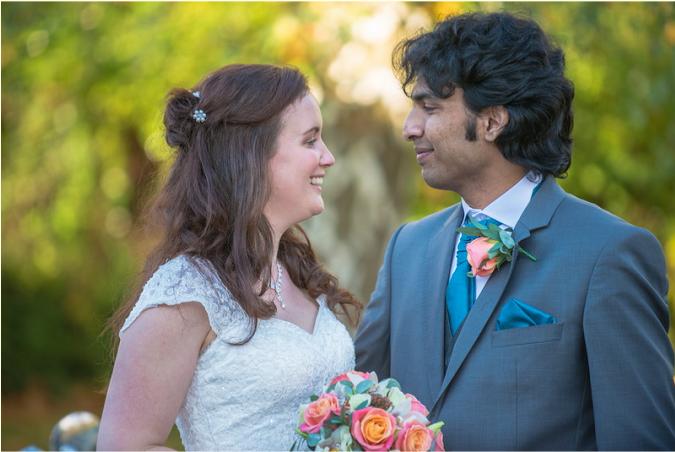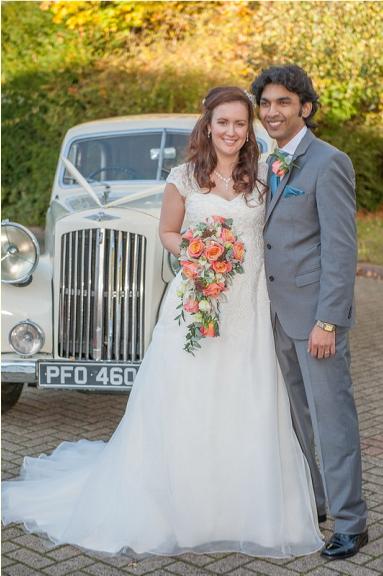 This is the message that Rebecca sent us in a lovely card: 'Thank you so much for the wonderful Wedding dress! I had so many comments about how lovely it was! I will forever be telling people about how I wont it and Gods faithfulness!'
I hope you have enjoyed viewing Rebecca's pictures and have been inspired by her beautiful dress.
If you would like to visit us to try on our large collection of wedding dresses or bridesmaids dresses or if you would like to discuss a design of your own, please contact us by calling 01908925152 or email info@estilomoda.co.uk
Happy wedding planning and many blessings,
Lisa and Emelie xoxo
---
Estilo Moda Bridal is a Wedding Dress Designer based in Milton Keynes Buckinghamshire that designs and creates dream wedding dresses and other bridal wear for brides all over the United Kingdom and worldwide.
Speak to us about trying on some of the stunning dresses we have in our collections priced at different points to make it easy to match your budget. You may also prefer for us to create a bespoke wedding dress or some bridesmaid's dresses for you based on designs that you may have seen and would like to combine different features of. We work with all the best fabrics that all bridal designers use and we also have over 500 colours in different fabrics for your bridesmaids so you will be spoilt for choice.
To contact us, send an email to info@estilomoda.co.uk or call 01908925152 and let us know your bridal wear requirements.
www.estilomoda.co.uk

Find and Follow Us