We designed a beautiful lace and tulle ball gown wedding dress for a really fun EM Bride, Emma.  She was always such a laugh and we had a really lovely time every time she and her Mum came into the shop.
I met Emma when she came to see us after her cousin Michelle, who I knew through networking, had recommended that she give us a try. Emma came to the then very new studio to discuss her wedding dress with me and from the word go, we got on like a house on fire. She was feisty, fun and full of laughs and I just knew that we were in for a happy ride with her. She and her Mum are some of the nicest people I have ever met.
We got talking and Emma explained her ideas for her wedding dress. She told me that she loved tulle and she loved lace and if she wasn't sure of anything else, she was very sure that she definitely wanted her wedding dress to include those two fabrics.  She showed me pictures of dresses she liked and she also told me that she had no problem whatsoever having a dress designed especially for her.  We asked Emma to try on some of our wedding dresses so that we could see what works and what doesn't, practically.  We tried on mermaid wedding dresses, A-line wedding dresses and as soon as we tried on the Ariana wedding dress from our Grace and Lace collection, she got this big smile on her face.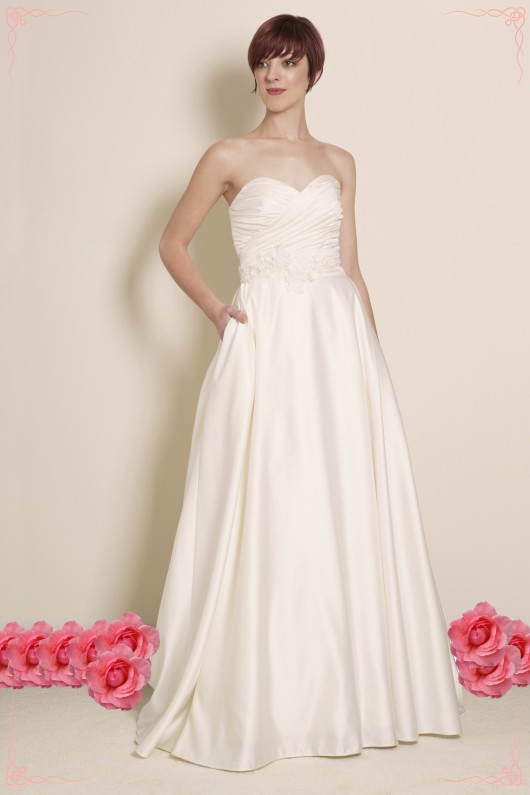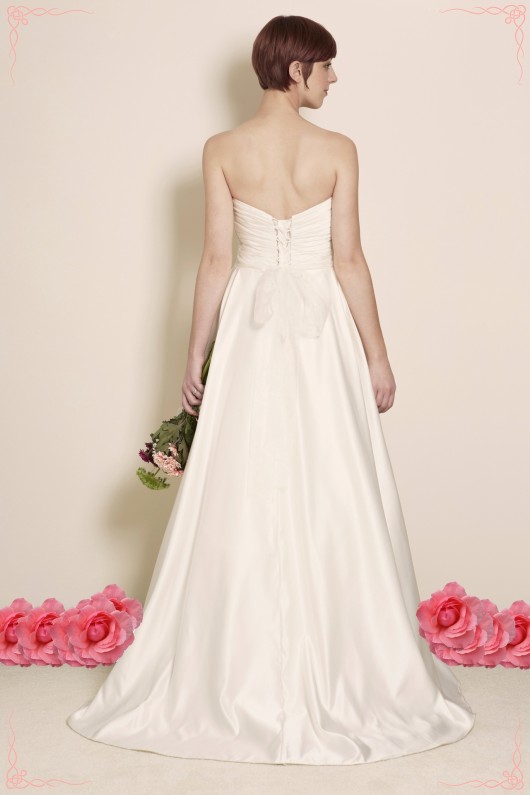 Emma loved the sweetheart neckline and overlapping ruched detail of the bodice of Ariana and she also loved the fullness of the skirt.  She made it clear that she definitely wanted her dress to be created in a tulle fabric as she considered it a more whimsical and romantic fabric than duchess satin.  She also advised that she needed the touch of lace to complete the design.  We pinned some lace appliqué we had available in the design studio onto the dress to create cap sleeves and Emma loved the look of it. I got sketching and this is what I came up with for Emma.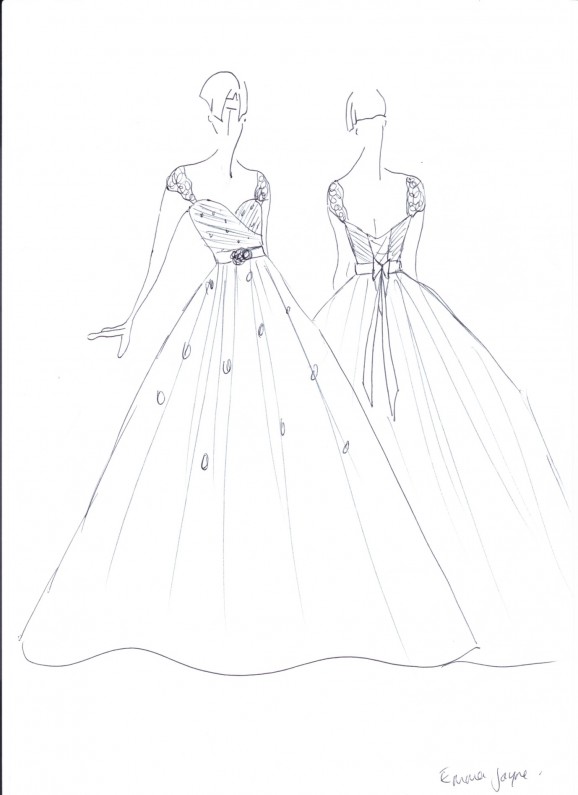 We decided to add some more lace detail to Emma's dress by adding some more lace appliqué to her ruched tulle bodice and also scattered on her full multi-layered tulle ball gown skirt.  She was really excited about the design and could not wait to see the finished dress.
Here are some beautiful pictures of Emma in her wedding dress in our studio and on the big day itself.  Enjoy…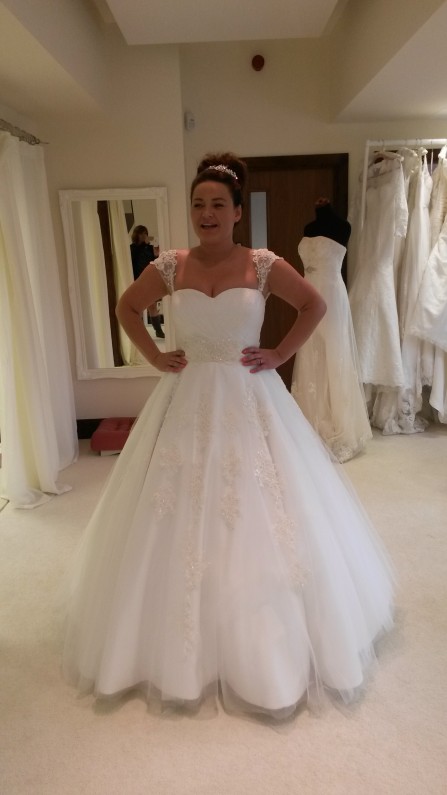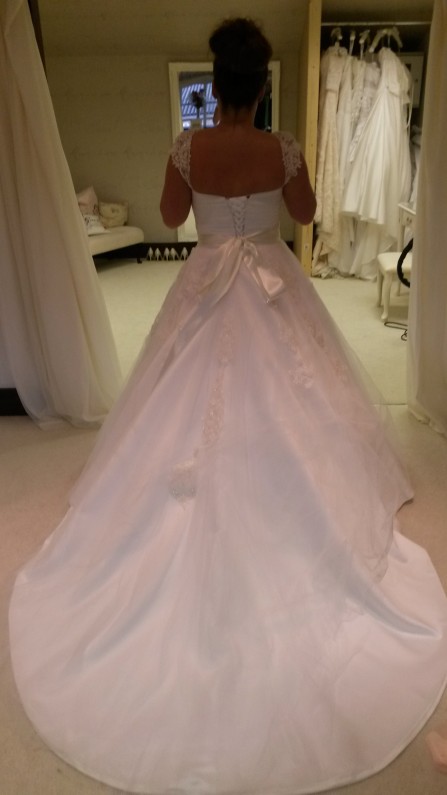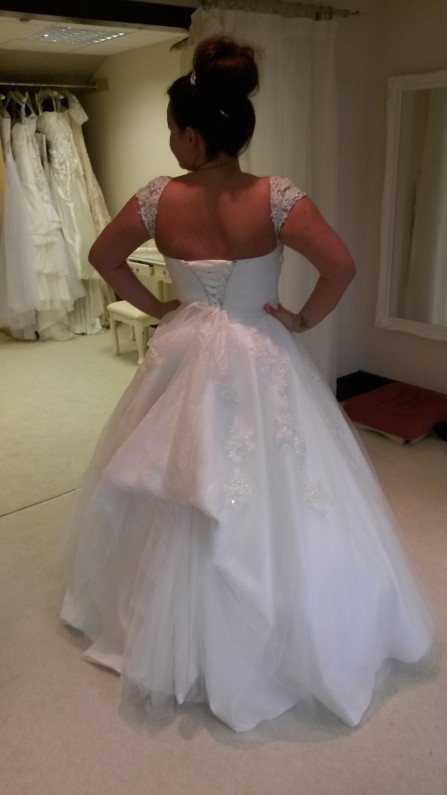 I hope you have enjoyed sharing Emma's bridal experience with us and if you would like a lace and tulle ball gown wedding dress or any other wedding dress design, then do contact us and we can have a chat with you.
Happy wedding planning and many blessings,
Omo
[gravityform id="1″ title="true" description="false"]