We received this card and a long note from EM Bride Carrie recently and I have to say that it made our day. We try to do our best and can only hope its enough.  That's what I said to her and its true.  I'm glad she had such an amazing experience with us.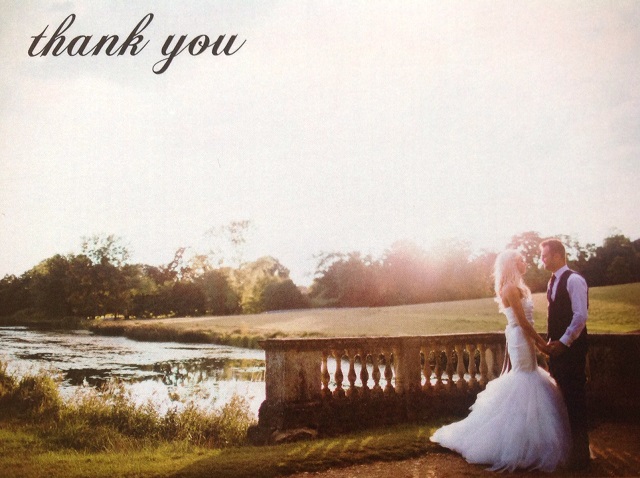 In her letter, Carrie said "I just wanted to thank you from the bottom of my heart for everything.  Firstly, I want to say thank you for accepting to create the beautiful bridesmaid dress that I found, I was so upset to find out that I wasn't able to get these beautiful dresses for my bridesmaids, due to being told incorrect info from another shop, but then I found you! During our first meeting, you made me feel so comfortable, and assured me you would be able to create the exact dress I wanted, in various colours, you filled me with confidence and excitement!! All the girls looked so beautiful and the different colours just looked amazing together.
A couple of months down the line, I came to you, again, in despair, as I had had a nightmare with my dream dress. Again, you filled me with hope that you would be able to create my dream dress. I was so so lucky to find you as when we sat down to discuss our options, you ended up designing my very own couture dress, just for me. The design of my dress, included features of two dresses I liked, all combined in one. You listened to what I wanted but also gave me your opinion, which I valued very much.
I couldn't have been happier with my dress Lisa and thank you wholeheartedly. Can you also pass on thanks to Emily, who made the last minute adjustments for me, on more than one occasion!!!…"
This is the sketch I created of Carrie's stunning Mikado and Tulle Mermaid Wedding Dress after the first wedding dress consultation that I had with her.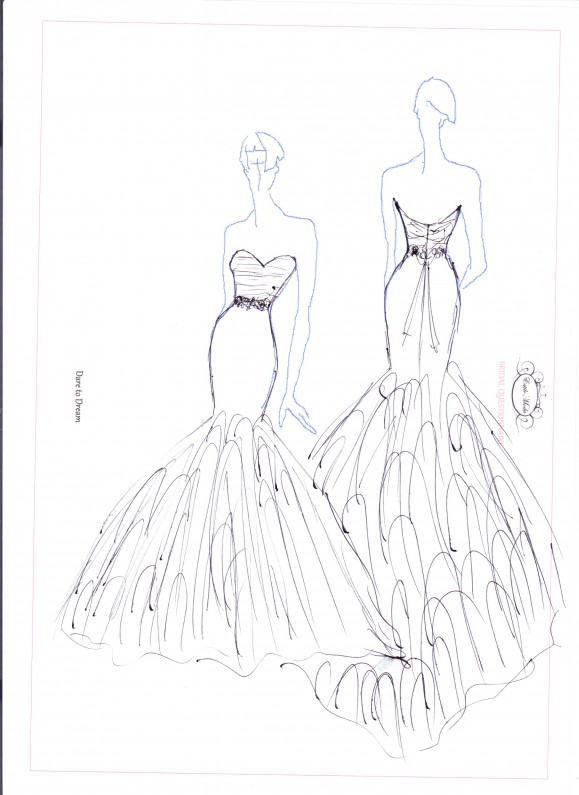 Here are some more pictures of Carrie and her gorgeous bridesmaids.  Estilo Moda Bridal created all their dresses for the day.
Hope you have enjoyed Carrie's wedding pictures.
Happy wedding planning and many blessings,
Omo xoxo
If you love  Carrie's tulle mermaid wedding dress and would like us to create something similar for you, then do please contact us.
[gravityform id="1″ title="true" description="false"]