The National Wedding Show is the biggest wedding show in England and takes place in some of the biggest cities in the country.  Estilo Moda Bridal will be displaying some of our stunning designs from our Jadé Bridal and Savvy Chic Labels at The National Wedding Show at the Birmingham NEC at the end of February.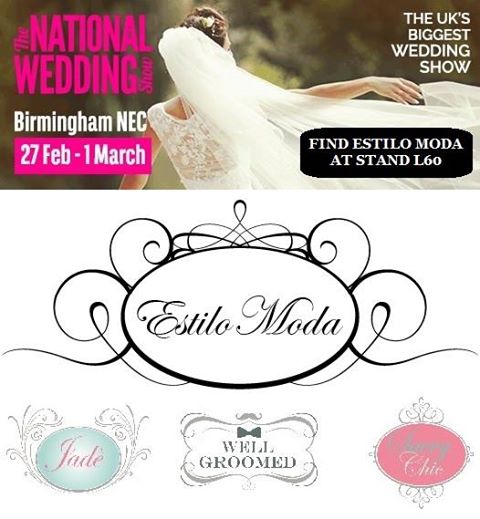 In October last year, for the first time ever Estilo Moda exhibited at The National Wedding Show in London Earls Court. It was an exhilarating three days for us, we thoroughly enjoyed meeting loads of new Brides and hearing their likes and dislikes on the design of their Wedding Dress.
The Exhibition was a huge success for us we had a large of Brides who visited our Studio and ordered their dream dress from us. With the Brides that travelled to our Studio we asked what they liked about our stand and our services. The first thing they would say was how welcoming and down to earth we all were. Many of them commented on how we decorated our stand, it really stood out to them.
Here are a few photos of the stand: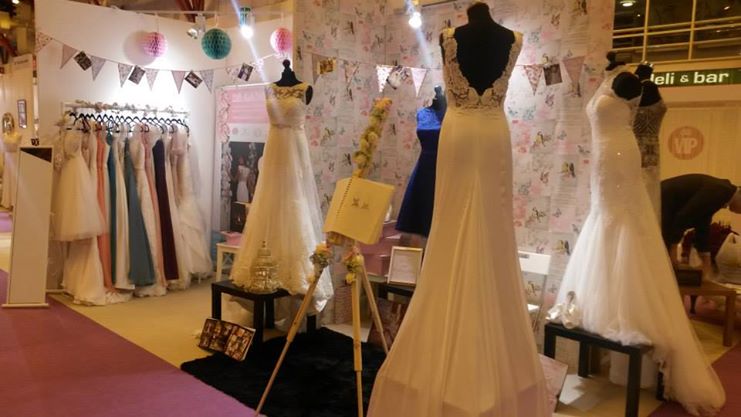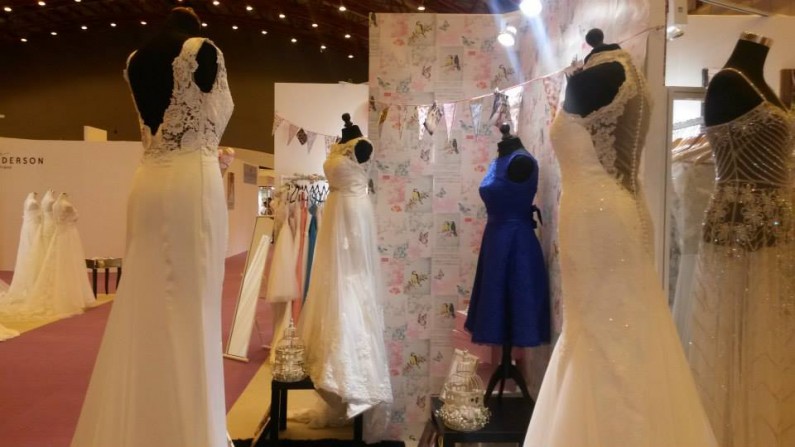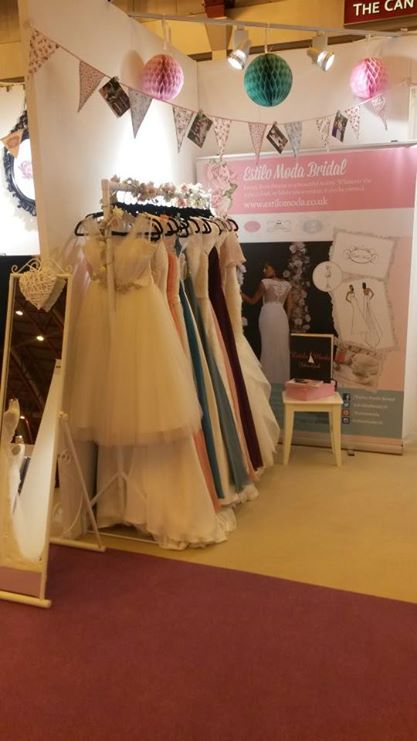 With decorating the stand we tried to recreate the look and feel we have in the studio; Girlie and vintage. For The National Wedding Show in Birmingham, we are trying to think of ways to improve our look from the last show. One thing that will be different is our New collection Savvy Chic which will have their first outing. It will give us feedback on the new Collection; which will help us massively with the 2016 Collections.
We are hoping that we will be as busy as we were for the National Wedding Show at Earls Court London last September; with plenty of brides wanting to try on our dresses. We had to create appointment slots as the queues for trying on dresses were covering the whole stand.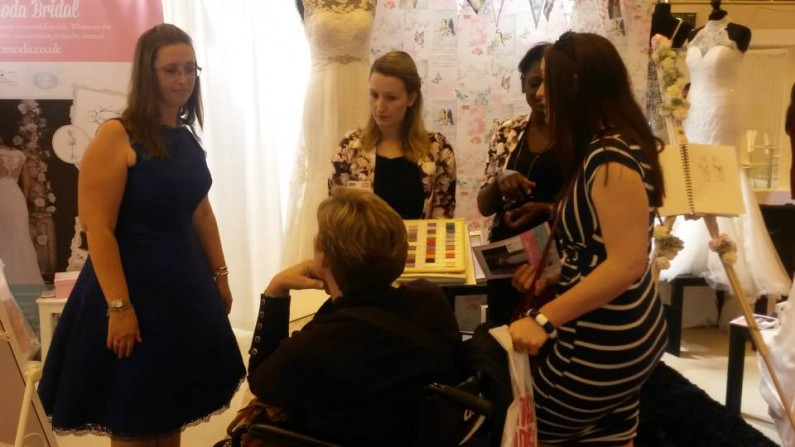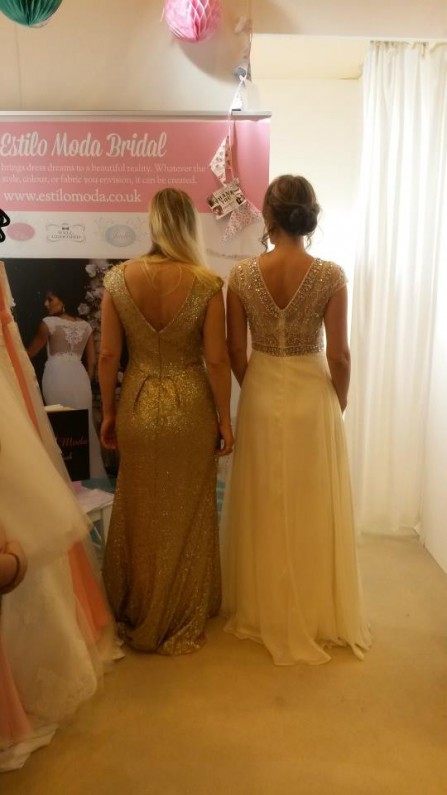 We are now wanting help from you all! Every week we will be posting pictures of two dresses and we want you to all pick which dress you think we should take to The National Wedding show. We are unable to bring all our dresses as the stand just isn't big enough, and it is extremely difficult for us to choose as we have grown so attached to each and every dress.
Enjoy your Wedding planning and thank you for taking the time in reading this blog
Buy your ticket for The National Wedding Show.
Emelie xoxo
Estilo Moda Bridal is a Wedding Dress Designer based in Milton Keynes Buckinghamshire that designs and creates dream wedding dresses and other bridal wear for brides all over the United Kingdom and worldwide.
Speak to us about trying on some of the stunning dresses we have in our collections priced at different points to make it easy to match your budget. You may also prefer for us to create a bespoke wedding dress or some bridesmaid's dresses for you based on designs that you may have seen and would like to combine different features of.  We work with all the best fabrics that all bridal designers use and we also have over 500 colours in different fabrics for your bridesmaids so you will be spoilt for choice.
To contact us, send an email to info@estilomoda.co.uk or call 01908925152 and let us know your bridal wear requirements.
www.estilomoda.co.uk

Find and Follow Us