The desire to find the perfect wedding dress has driven many a bride almost to the brink of her sanity.  Every bride wants to find 'the one'. That one dress that will fulfil all your dreams and tick every single box. It'll make you feel sophisticated, sexy, like a princess, beautiful, hide all your flaws, enhance your strengths and leave everyone speechless.  You know the perfect wedding dress is out there somewhere but you just don't know where to find it any more and so you have to resort to choosing the best dress for you.  This creates a problem and that problem is how do you decide what the perfect wedding dress for you is without compromising on all the things that mean so much to you.  Here are some of the mistakes other brides have made just because they could not say no to the dress:
1. Choosing a Wedding Dress that Costs £3000 When What You Have is £1000:  Oh what a recipe for disaster.  You are every bridal shops dream. When a bride comes into our studio, we always ask what her comfortable budget is. Sometimes, we get answers that are completely unrealistic like when this bride said to us that she had seen a dress on-line for £120 that she really loved. Mostly, brides are really honest with us and we love that. What we then do is show you the designs that suit your budget.  Some brides would take a walk around the studio and pick out dresses they love and we would tell them the price of it. Once, we had a bride who said she would only spend £800 and her fiancé would kill her if she spent over £1000.  She clapped her eyes on our Beatrice dress from the Jadé Bridal collection and said that she would like to try it on.  I told her straight away that it would be one of the ones her fiancé may not be too happy with but she didn't listen. Well you know how the story goes; SHE LOVED BEATRICE!  Of course, that was bound to happen.  Beatrice is beautiful but so completely out of her budget.  She called her fiancé to let him know the price and I don't know what she said to him but that man told her to go ahead and choose what makes her happy. That does not happen to every bride.  The first thing is to do some research about what wedding dresses really cost and what you can really afford. Don't set a budget that is too low for your tastes and desires and don't go crazy when you get to the bridal shop to the point where you have to re-mortgage your house.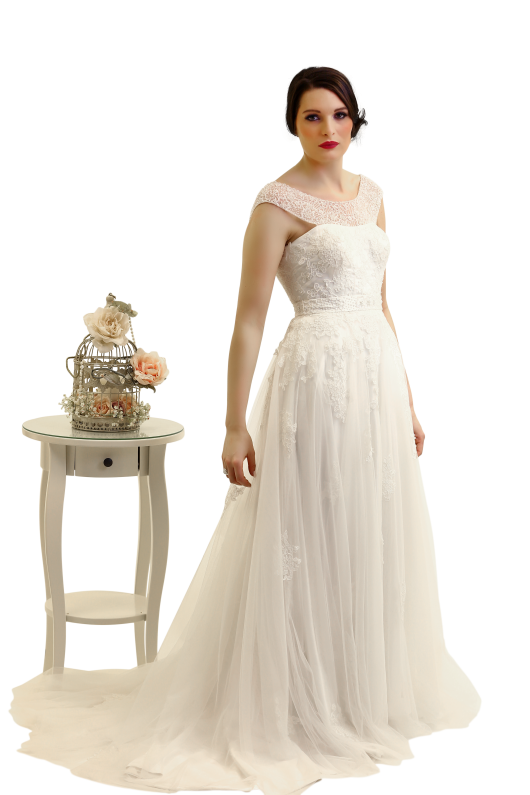 2. Seeking Everyone's Opinion and Ignoring Your Inner Voice:  You've always wanted a sleek satin number that is figure hugging and backless but Mum really wants a strapless diamond encrusted ball gown with a multi layered tulle skirt and crystals scattered all over. We had a bride once who said the perfect wedding dress for her was the one that made her Mum cry.  Unfortunately for her, Mum kept crying at all the dresses she really hated and so she was so confused. She whispered to me in the changing room that she's really worried about her wedding dress because Mum does not like what she does.  Luckily for her, Mum could see how she was struggling and she put aside her own preconceived image of how her daughter should look and began to really look at the dress our bride liked.
3. When it is a Designer Dress but on a Dodgy Website and Costs Peanuts:  Yes, this one is very important. The truth of the matter is if these websites were proud of their work, then they would display their own designs on their website and not other designer's work.  Some girls have been very lucky and ended up with a wedding dress that is wearable and others not so much.  I remember a bride who brought a strapless satin full skirt wedding dress to us which she had bought on-line and she just hated so much. She asked us to alter it for her which of course we could not alter to make it the dream dress she wanted but we were able to create a beautiful beaded illusion neckline top that she could wear over the bodice which was the most offending part of the dress.  She ordered a bridesmaid dress from us which was more expensive than her dress and looked it as well. She still looked beautiful though as the skirt was just plain while the bodice was covered by our top.
4. The Show Will Be About the Dress and Not the Bride:  The amount of times I have steered brides away from making this mistake. I say to our brides you are beautiful and you should be wearing your wedding dress and not the other way round.  I had a bride once who wanted us to throw everything we possibly could on her design as she told me that she needed the dress to be a show stopper.  The only problem with that would have been that everyone would remember the dress but the bride would not get as much attention as she deserves on her wedding day.  Please don't get me wrong, you should go for a dress that is as busy or as sparse as you please but if that dress masks your own beauty or hides who you are, then it has failed in its objectives.  One of the most important themes of our wedding dresses is that they must create effortless beauty; you will literally look like you stepped out of your bedroom looking fabulous and everyone would be like 'oh look how she glows' and not 'oh what a dress'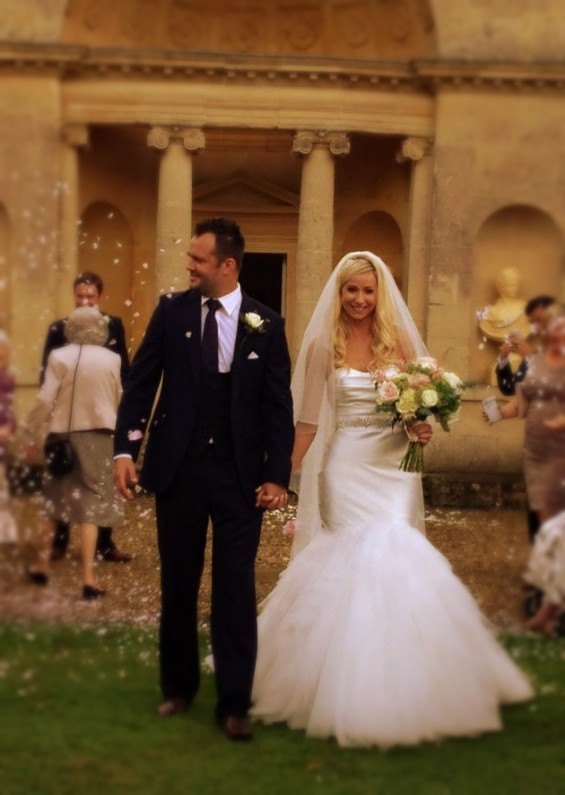 5. Its the Perfect Wedding Dress But You Just Need to Chop Off the Straps, Change it to a Backless, Add Some More Lace and so on: Some of the brides bring pictures into the shop of dresses they love but would also love to change some things about.  If I got a pound for every time I have heard 'it's the perfect wedding dress for me but I just wish I could change it somehow'.  If it needs anything at all being done to it to make it right for you, then I am sorry but it is not the perfect wedding dress.  What we do for brides who have a dress in their heads is to take the features of the different dresses the like and merge them together creatively and beautifully to arrive at that perfect wedding dress that they dreamt of and believe me, the results are usually breathtaking.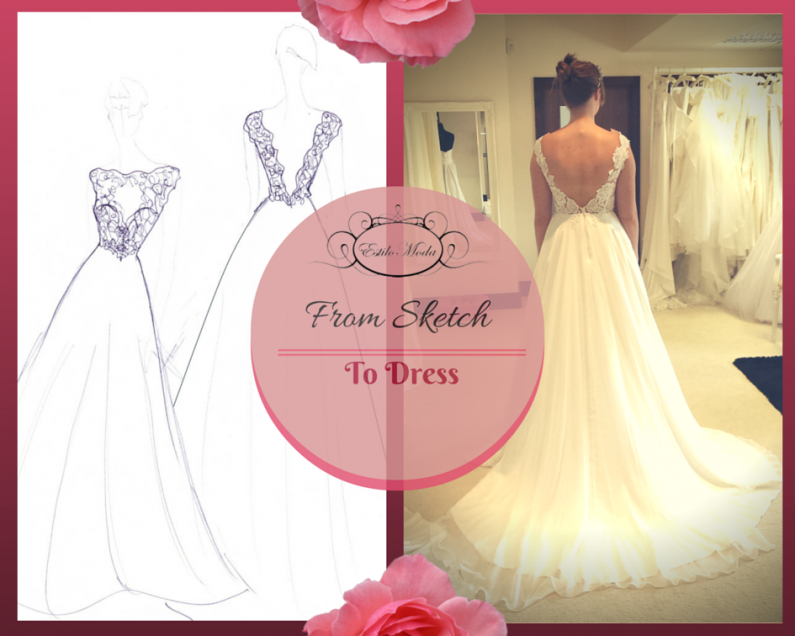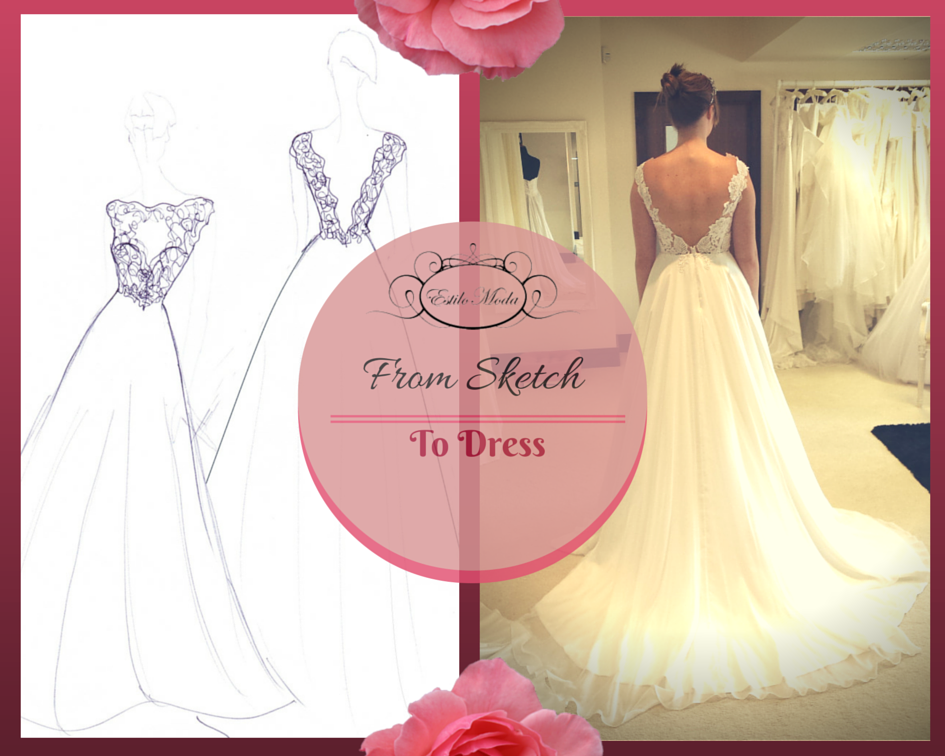 I hope you have enjoyed this post. I loved writing it.
Happy wedding planing and many blessings
Omo xoxoxo
Send us a Message about Your Bridal Wear
[gravityform id="1″ title="true" description="false"]
---
Estilo Moda Bridal is a Wedding Dress and Bridal Wear Designer based in Milton Keynes Buckinghamshire that designs and creates dream wedding dresses and other bridal wear for brides all over the United Kingdom and worldwide.Speak to us about trying on some of the stunning wedding dresses and bridesmaids dresses we have in our collections priced at different points to make it easy to match your budget.  You may also prefer for us to create a bespoke wedding dress or some bridesmaids' dresses for you based on designs that you may have seen and would like to combine different features of.  We work with all the best fabrics that some of the biggest bridal designers in the industry use and we also have over 1000 colours in different fabrics so you will be spoilt for choice.
To contact us, send an email to info@estilomoda.co.uk or call 01908925152 and let us know your bridal wear requirements.
www.estilomoda.co.uk

Find and Follow Us